Apartment Žižula
26 Sep 2017
These smartly furnished holiday homes designed to fulfil our guests needs are located just 40 m away to the pebbles beach in the beautiful and small resort of Brodarica. Brodarica is located near the medieval UNESCO town of Šibenik. Four holiday homes in the house are rented.
You have the sea views from the terraces of the Barakokula and the Bajama apartments while the Žižula and Murva apartments overlook the pool.
In the immediate vicinity is the Krapanj Island, known for its sea sponge harvesting. Do visit Šibenik and the two National park, Kornati and Krka as well as the Solaris resorts located just in our neighbourhood!

Internet

Non smoking home

No pets allowed
Overview & facilities
Pool view
Holiday apartment: 50 m 2
Ground floor
Building material: Brick house
Quality rating: 4
Guests: 4
Pets: not allowed
Build (year): 2014
Located on the main road
Owner lives in same building
Rental not for youth and groups
Check in: 16.00 p.m.
Check out: 10.00 a.m.
Facilities
Shared outdoor swimming pool:21

m

2

1 TV
Satellite
Wireless internet
Rooms
Kitchen/living room
Bathrooms: 1
Bedrooms: 2
Bedrooms
Bedroom no.1

Double bed(s) (2 sleep capacities)

Bedroom no. 2

Single bed(s) (2 sleep capacities)
Bathroom
Bathroom no. 1

Toilet: Hot and cold water, Shower
Energy/Heating
All year round insulated
Electric heating
Consumption costs incl.
Air conditioning cold/hot: 1 pcs
Amenities
Kitchen: Hot and cold water
Electric hobs: 2
Refrigerator
Cooker hood
Freezer Box: 10 L
Coffee brewer
Microwave
Dishwasher
Outside/Grounds
Terrace: 10 m2, Open terrace
Shared site: 300 m2
Garden furniture
Parking on the site: 1
Sun loungers: 2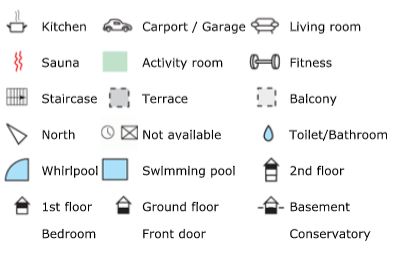 LOCAL AREA
THE ŠIBENIK-KNIN REGION
THE CENTRE OF THE CROATIAN ADRIATIC
The Central Mediterranean, a fortified town by the sea, the library of the historical sites and culture, protected by the limestone rocks and mountain hinterland, blessed with more than 300 islands, islets, cliffs and reefs in its waters, a rich vineyard treasury united in a unique poetry of the urban centre.
BRODARICA
Is a  new settlement near Šibenik, where most of the population is engaged in tourism. There is a large number of private apartments and several holiday houses with swimming pools, camps and boarding houses in Brodarica. It has a 4 km long coast with pebble beaches, shops, restaurants and cafés. It also serves as a promenade. Brodarica is 300 meters away from the island of Krapanj, which is actually the historical centre of these two places separated by sea, but still inseparably connected.
Distances
Distance nearest habitation: 10 m
Distance shopping: 70 m
Distance restaurant: 100 m
Distance nearest city: 6.0 km - Šibenik
Distance Airport: 70.0 km
Distance water: 100 m
Stone/Pebble beach
*Please note that the approximate distances above are in direct line from the property grounds.
We will send you the route description to the house with your rental documents after you have confirmed the booking. For security reasons, we do not provide exact address details in advance. Sorry for any inconvenience caused.*
ABOUT ŽIŽULA
Jujube (Zizyphus jujuba), the fruit of the Mediterane, originally grown in India and China.
The fruit is eaten raw and partially or completely dried, but may be prepared as jam, juices or even brandy. The product is recommended because of its high content of beneficial ingredients and vitamin C, for lowering blood pressure and for treating gastric and intestinal disorders. Fruit, leaves and bark peas are used in the pharmaceutical industry.
Useful links